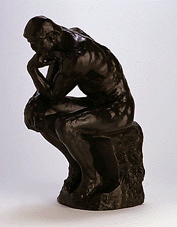 PROFUNDIS: Proofs of Functionality for Mobile Distributed Systems
[ Overview | Meetings | Visits | Events | Publications | Tools | Internal information ]
Meetings in the PROFUNDIS project
First project meeting: April 25-27, 2002, Sophia-Antipolis
The PROFUNDIS kickoff meeting in April 2002 at INRIA attracted around 30 participants and other interested scientists. All sites gave presentations explaining their points of departure and extended discussion were conducted leading to firm plans for the coming year.
Slides from presentations
Attendants:

Sophia:

Roberto Amadio, Gilles Barthe, Gerard Boudol, Ilaria Castellani, Silvano Dal-Zilio, Daniel Hirschkoff, Etienne Lozes, Charles Meyssonier, François Pottier, Leonor Prensa-Nieto, Antonio Ravara, Davide Sangiorgi, David Teller, Vincent Vanackère

Pisa:

Michele Boreale, Maria Grazia Buscemi, Gianluigi Ferrari, Stefania Gnesi, Ugo Montanari, Roberto Raggi, Emilio Tuosto, ...

FFCT:

Luis Caires, Luis Monteiro, Anabela Ribeiro, Vieira ...

Uppsala:

Michael Baldamus, Magnus Johansson, Joachim Parrow, Björn Victor, Kidane Yemane
---
After the the PROFUNDIS kickoff meeting, two meetings have been scheduled to address issues related to the design of the architecture of the PROFUNDIS verification environment. In both, members all three workpackages participated.
The discussion of the first meeting (Pisa, June 10 - 11) focused on the following items:

the overall architectures of the PROFUNDIS Verification Environment;
components of the environments;
integration issues and component composition.

The main results of this meeting was the identification of and the preliminary design of the PROFUNDIS Verification Environment.

The second meeting (Pisa, September 16) focused mainly on the issues of interoperability among the components of the PROFUNDIS Verification Environment. The main result of the meeting was the design of the format for data exchange among the components of the PROFUNDIS Verification Environment.
---
Web page: Björn Victor, latest update Tue, 07-Jan-2003 18:04 MET